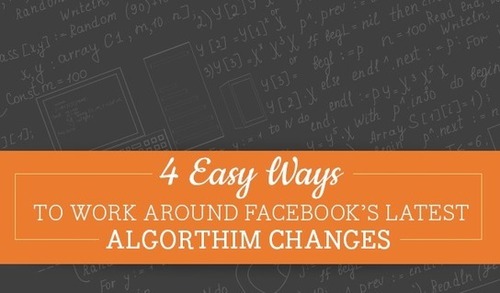 Anyone who uses Facebook as a business tool probably experiences a bit of frustration whenever the company changes its News Feed Algorithm. Many Facebook users were especially frustrated by the most recent change. And shortly after that change, when a Facebook spokesperson said that "organic reach for brands will slowly decline," some users were beyond frustrated.
Yet when you consider what two of our favorite Facebook marketing experts, Mari Smith and Jay Baer, noted on a recent Social Media Examiner pod cast, the decision makes more sense. Smith and Baer observed that on "any given day a user can potentially see 1500 posts," including Likes, comments, shares, videos and photos, so it's easier to understand the purpose of the algorithm. The job of the algorithm is to prioritize what we all see.
Obviously none of us can change Facebook's algorithm (though we can hope they're listening to our collective criticism) so the goal for any brand is to get their content in front of as many of their fans as possible.
These four tips will help.
See on www.sociallystacked.com