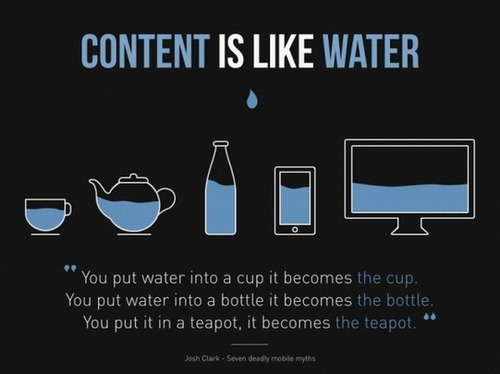 With more people using their smartphones and tablets to browse the internet, it has become increasingly important to create a website that works across multiple platforms. After exploding onto the scene in a blaze of glory in early 2012, responsive web design (or RWD) is now firmly established as the best way to create a website mobile visitors love, and has become a central feature of the modern web design landscape. 2013 may have been hailed as "The Year of Responsive Design", but RWD is far from last year's news.
In simple terms, responsive design means a website's pages reformat themselves depending on which device they are being displayed on, ensuring that whether the content is viewed on a phone, tablet, or desktop computer, the website will remain user-friendly. Why has this made such waves in the web industry? This is remarkably different from previous mobile solutions of creating a separate mobile site or a dynamically served mobile site.
But when it comes to SEO, can a responsive layout increase the chances of a website succeeding in the SERPs? (SPOILER ALERT!) The answer is a resounding yes, and here's why.
Brian Yanish – MarketingHits.com's insight:
In 2014 if your website developer doesn't talk responsive design I would start looking for a new website developer. Mobile is quickly becoming the first screen that content is viewed on.
See on www.searchenginejournal.com