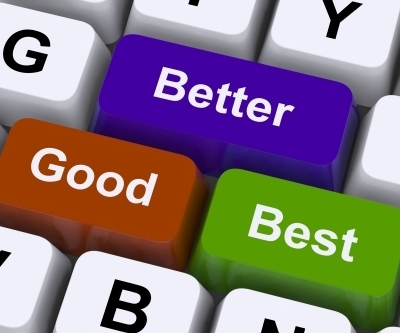 The creation of abundant online content necessarily encouraged content curation, the practice of sifting through it to then share only the information that is most relevant to respective communities.
Always on RSS feeds allow for easily filtering content by selecting the best sources to include in curated streams. While there is value to this type of curation, it is less than what consumers expect today.
Consumers want fewer and better choices. This accounts for the success of Apple computer and the survival of several automobile companies, to name just a few.
Helping consumers make better choices is a trend that will enhance the success of your content marketing, and thereby contribute to building your small business.
Direct Community Experience is Relatable
The most valuable content will not necessarily be short or long, but it will be complete.
The Best Content is Necessarily Community Focused
Not too long ago the best content was the most thorough. Extensive lists of tips were considered more valuable than shorter ones, so the trend for building longer form content gained momentum.
The Sales Role of the Content Choice-Maker
The only true risk for traditional marketers is not satisfying the basic needs of their firms or customers. This is one reason why many marketers take the safe route to preserve their customer base.
See on www.business2community.com