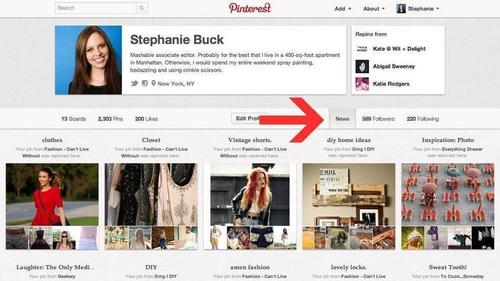 In place of Pinterest's activity feed, the company has installed a new tool called "News." The feed displays boards where your recent pins have been repinned, creating a feed of potentially relevant content that users can peruse from their own profiles or those of others.
According to an entry in Pinterest's help center, News is meant to foster content discovery. "To make relevant and interesting content easier to find, we are introducing News," Pinterest writes. "We think this will help pinners like you find more relevant boards and pins more easily."
Pinterest began testing News among a gradual population of users on Jan. 16. It is unclear precisely when News will roll out to the entire network, although the company anticipates "over the next few weeks." Pinterest could not be reached for comment.
See on mashable.com