Via Scoop.it – MarketingHits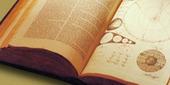 I have never owned a print edition of the Encyclopedia Britannica. After the Britannica company's announcement that, like the Oxford English Dictionary, it would discontinue its print editions to focus on its online offering, it's clear that I never will.
I always wanted one. Growing up, my parents had a few different sets of reference books: a children's encyclopedia my mom picked up at the grocery store, which I read cover to cover, and a set of World Books from 1952, bought by my grandparents shortly after they'd emigrated from Ireland. In high school, I took a Bulgarian girl to my senior prom, and looked up her native country in the World Book to learn that (I'm paraphrasing) it was firmly under the thumb of godless Communist oppressors. There it was, ideology in print, preserved for all posterity.